WWSF Board of Directors
Elly PRADERVAND, Switzerland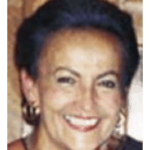 Elly Pradervand is a Swiss citizen of German origin, mother of two and grandmother of four. She has been active for the past 30 years in the field of public education for development and advocacy for women's and children's rights. In 1991, Elly founded the Women's World Summit Foundation (a humanitarian, international, not-for-profit organization with United Nations consultative status ECOSOC, UNFPA, DPI), serving the implementation of women's and children's rights around the world. The aim of WWSF is to promote, advocate for and help realize urgent development objectives promised by the world community at numerous UN summits and conferences, and to empower women, children and youth in claiming their right to development, dignity and peace. Elly created and directs the annual WWSF Prize for women's creativity in rural life (452 Laureates awarded since 1994) and three annual mobilization campaigns to increase knowledge and empowerment. Elly co-created in 1995 the World Rural Women's Day–15 October and launched in 2000 the World Day for prevention of child abuse – 19 November. In 2017, Elly created the "Prize for Rural Women Movements with 1 organization awarded to-date. Elly is the main UN representative at the UN in Geneva and in New York.
---
Gulzar SAMJI, P. Ag., Canada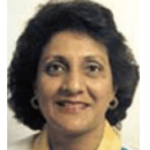 Vice-President WWSF; Founder and Director of the Canadian Institute for Community Development and the Environment; former member of the Canadian Tribunal for Human Rights; consultant and educator. North Vancouver, B.C.
---
Jyoti Macwan, India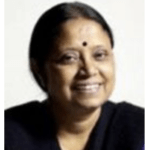 WWSF Board Member; Elected General Secretary of SEWA with 12 lakhs women in 9 states, making it the single largest union of informal sector workers in India. SEWA is a trade union registered in 1972 of poor, self-employed women workers. These are women who earn a living through their own labour or small businesses. They do not obtain regular salaried employment with welfare benefits like workers in the organized sector. They are the unprotected labour force of our country. Constituting 93% of the labour force, these are workers of the unorganized sector. Their work is not counted and hence remains invisible. Jyoti is Vice President of International Trade Union Confederation (ITUC-GENEVA); is a member of the Executive Committee of International Union of Food, Agriculture, Hotel, Restaurant, Catering, Tobacco and Allied Worker's Association (IUF) and Member of the Executive Bureau – International Trade Union Confederation (ITUC-ASIA/PACIFIC). Jyoti received the Vyavsaylakshi Mahila puraskar (Award for promoting Women's employment); the Special Leadership Award given by Gujarati Catholic Samaj.